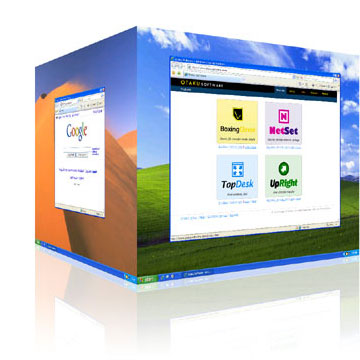 Version R1 of the DeskSpace 1.5 Beta has been released. If you'd like to test it out, you can sign up here.
This version includes the following features:
Improved Graphical Performance and Memory Usage.
Multi-Monitor Support.
Multi-User Support.
Improved Desktop Backgrounds.
Improved Options Dialog.
Various Bug Fixes.
Please note that this is only the first of a what we expect to be a number beta revisions, so you can expect to see additional bug fixes and features as testing progresses.